Turd's 9-3 Aero TTiD Project OEM+ SAAB NO MORE!
Hello all, so I've decided to knock up a progress thread of my car, all ready named "Baarb" haha
Its a 58 Plate Aero TTiD Facelift with 82k on the clock and a 6 speed manual.
So the idea of the car is to give it a really good tidy up, keep it clean and add some additions that will make it a more enjoyable and keep it looking nice and orginal. I plan on keeping her for quiet some time so the progress will be nice and steady :thumbsup:
Anyway pictures....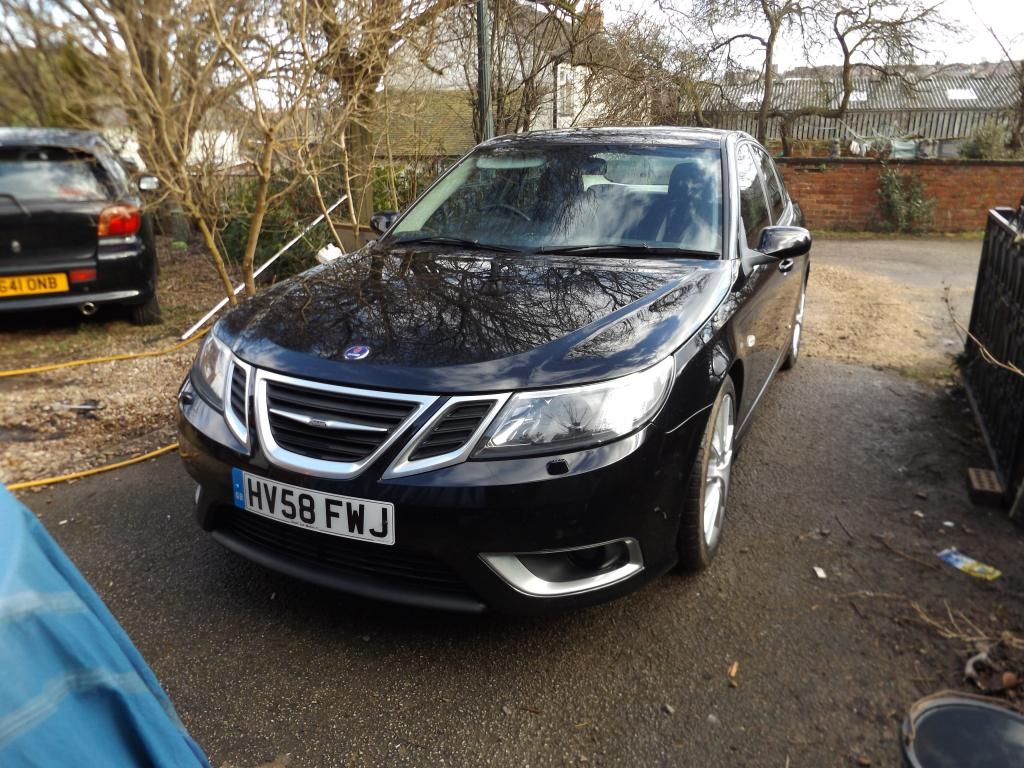 Only spotted recently it has a Samco Sport Hose! An intercooler pipe I think?
So currently plans are
1. Detail the whole car
2. Refurbish Gear Knob
3. Sport Pedals
4. Custom Mats (DONE)
5. Paint Brake Calipers
6. BSR Panel Filter
7. Black Saab Badges All Round
8. Refurbish The Wheels Black
This should keep me quiet for a few weeks/months have some much bigger plans. :thumbsup: