Well this is my first car. Not long passed my test and got a 93 '05 1.9 TiD. I've done the standard kiddie things and jumped right onto changing it visually.
My first week I tinted my rear lights, about 8 coats of nite shade black and 5 or 6 coats of clear lacquer. And removed badges.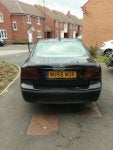 This was a really quick test to see if I liked the wheels black(were the standard stock silver). So I sprayed them with 2 coats plastidip(ran out) while still on the car and then some clear lacquer over that. Drip marks on them but i think look 100x better. Plan to take them off and re-do them properly with more lacquer so they wont fade.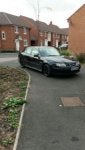 Plastidipping the chrome grill. It looked so good until I slipped cleaning it off the outside and ripped part of it off :'(
Then sound! I had the basic sound package which is truly awful! 2 12'' Subs in the boot with 2 amps, 2 6x9's in parcel shelf, 2 Tweeters, 2 Compounds in the front and an EQ. Contemplating getting a radio just for ease of use and not having to use the aux cable.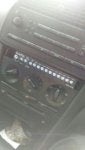 Just TLCing it now with back to black products on trim etc. Thinking about moving into performance side of things but I know nothing of cars and I keep getting told not to waste money on a diesel =/
Thanks for looking!